COVID19 Response
Going In Style Travel Accessories committed to providing a safe environment for both staff and our customers. We are following California state COVID19 guidelines and Santa Clara County COVID19 guidelines. According to Santa Clara County and California government guidelines masks are not required but welcomed. Going In Style Luggage Store is located at the NE part of Stanford Shopping Mall. Best entrance is on London Plane Way off of Sand Hill Road parking lot near Restoration Hardware. Please call the store 650- 326-2066 if you have concerns about store hours. Going In Style Luggage Store is open 7 days a week. Store Hours are Sunday from noon to 6 pm and Monday through Saturday from 11 am to 6 pm.
Walking Directions Using stanford Shopping Centers Map
Going In Style Store Hours
Due to COVID19 Going In Style has temporarily changed our store hours to Tuesday through Saturday noon to 6 pm. Please call us if you have any concerns about these changes to our store hours.
Store Hours & Directions
Stanford Mall Printable Map
Going In Style Travel Accessories has created this printable mall map of Stanford Shopping Center so you can print out your map to read and plan your route with your family and shopping companions.
Print Stanford Mall Map
Interactive Mall Map
Stanford Shopping Center has an easy to navigate interactive mall map. Simply select the store you are currently at and then select your destination store and you will find your fastest route.
Simon Interactive Map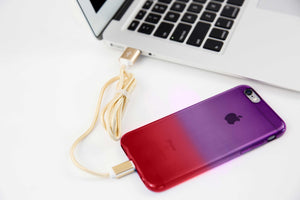 Power Accessories
Shop travel phone chargers, adapter plugs, converters, travel hair dryers in Palo Alto, CA
Shop power accessories
Briggs & Riley Lifetime Guarantee
While our travel plans may have been disrupted, our sense of wanderlust has not. Briggs & Riley luggage is guaranteed to deliver a lifetime of hassle free travel - which we will all get back to, soon enough.
Learn More
Printable Packing Checklist
Going In Style has created a printable packing checklist so you don't forget anything for your next trip.
Print Packing Checklist
Bay Area Aquariums
Travel Local in the Bay Area
The Bay Area has some of the worlds best aquariums from Monterey Bay Aquarium to Aquarium at the Bay in San Francisco you can spend the day viewing beautiful marine life.
Local Aquariums
Power Adapters
Shop Travel Adapter Plugs
Going In Style is Palo Alto's favorite store for power adapters and power chargers
Shop Adapters
Going In Style Suitcase Store Palo Alto is located at Stanford Shopping Center in Santa Clara County, CA. Follow us on Instagram to see our latest deals, updates and new products.